Sally Gable with Carl I. Gable
Palladian Days: Finding a New Life in an Italian Country House
[Click title to purchase online]

New York: Knopf, 2005.
The Gables tell their personal story of modern-day life at Villa Cornaro, blending humor with fresh insights into Palladio, Venice and Italian village life.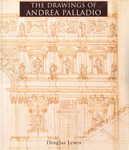 Douglas Lewis
The Drawings of Andrea Palladio
Revised and expanded second edition. New Orleans: Martin & St. Martin Publishing, 2000.
A penetrating insight into Palladio's buildings, as well as the definitive treatment of his drawings.

Bruce Boucher
Andrea Palladio: The Architect In His Time
Revised and updated edition. New York: Abbeville Press, 1998. Photography by Paolo Marton. Paperbound.

Beautifully photographed analytical survey of Palladio's villas, palaces and churches.

Paul Holberton
Palladio's Villas: Life in the Renaissance Countryside
London: John Murray (Publishers), Ltd., 1991. Paperbound.

A fascinating picture of life in the villas.

Frederic C. Lane

Venice, a Maritime Republic
Baltimore: The Johns Hopkins Univ. Press, 1973. Paperbound.

An excellent and highly readable history of the world's longest-lived republic.

John J. Norwich
A History of Venice
New York: Vintage Books, 1989. Paperbound.

The standard English language compendium of Venetian history.

Andrea Palladio
The Four Books on Architecture
Translated by Robert Tavernor and Richard Schofield. Cambridge: MIT Press, 2002. Paperbound.

Palladio's 1570 masterwork in a new translation. The most influential book ever written on architecture.


Steven Parissien
Palladian Style
London: Phaiden Press, 1994.

Analysis of Palladio's influence on later architecture, with emphasis on developments in England and America.

Robert Tavernor
Palladio and Palladianism
New York: Thames and Hudson, 1991. Paperbound.

The best general introduction to Palladio, his works and his influence.

Giovanni Giacone and Kim Williams
The Villas of Palladio
Princeton: Princeton Architectural Press, 2003.
Beautiful renderings of the Palladian villas, joined with an appealing commentary.

Branko Mitrovic
Learning from Palladio
New York: W. W. Norton, 2004.
A riveting new analysis of Palladio's design theory, for advanced readers.